Exhibitions
BUILT TO LAST
Cairo's new Grand Egyptian Museum has been 20 years in the making, but the result is worth the wait. With the opening of Cairo's Grand Egyptian Museum, one of the world's great civilisations finally has a fitting showcase for its history
There is no reason why Egypt could not be one of the tourist capitals of the world. "Between deserts, beaches, mountains and the winding Nile, Egypt has always been a popular destination for cultural tourism. Its glorious scenery, combined with its history of pharaohs and pyramids, is the envy of the world. But in recent years, like the rest of the world, its tourist industry was ravaged by Covid."
The Grand Egyptian Museum (GEM) is set to change this. It is a museum that will put Egypt back on the tourism map.
Located on the outskirts of Cairo, just over a mile from the Great Pyramid at Giza, the GEM will have an area of 870,000sq ft, making it the largest archaeological museum in the world (the Louvre's permanent collection, by comparison, is 652,000 sq ft). It has been a long time in the building, with the initial design competition being announced in 2002.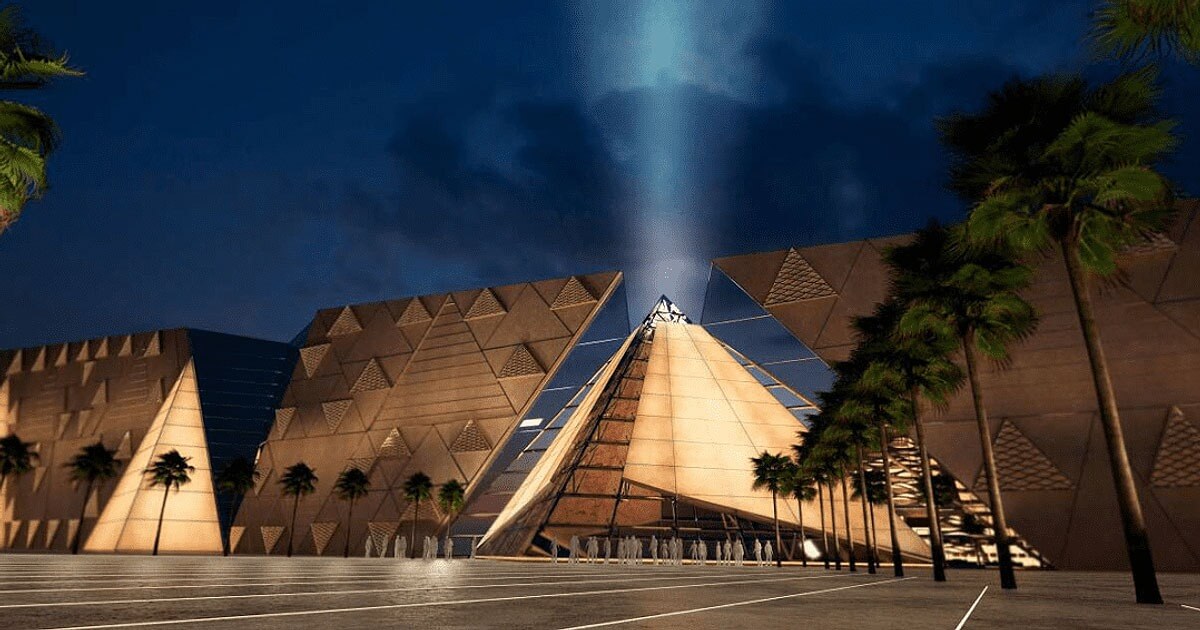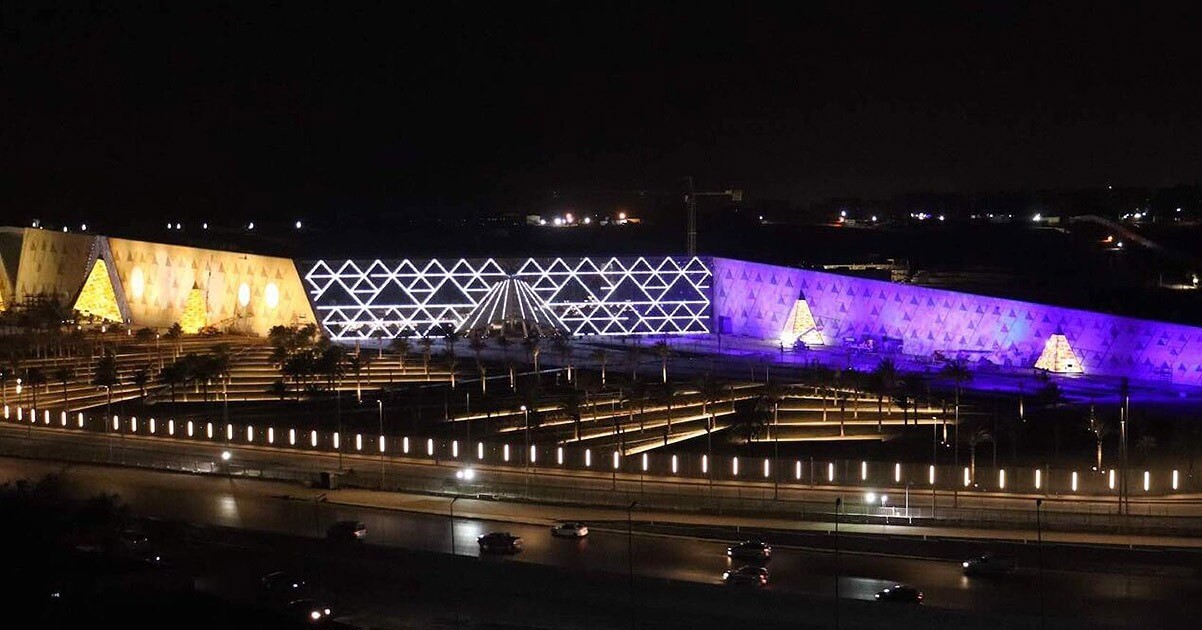 "Between deserts, beaches, mountains and the winding Nile, Egypt has always been a popular destination for cultural tourism. Its glorious scenery, combined with its history of pharaohs and pyramids, is the envy of the world..."
With a reported price tag of nearly $800m, no expense has been spared – right down to nearly 20km of LED lighting for the facade supplied by No Grey Area – after an architectural competition involving more than 1500 entries from 82 countries. In the end the process was won by Heneghan Peng Architects, a Dublin-based firm that also designed the Giant's Causeway Visitors Centre as well as footbridges for the London 2012 Olympic Park. At the time it won the contract for the GEM, the firm only had three employees.
The collection will include many of the treasures from the old Cairo museum, including the whole Tutunkhamun display, as well as many artefacts never previously displayed. The GEM is one of a raft of infrastructure mega-projects Egypt is working on. New cities are being built, including a new administrative capital, as yet-unnamed, 28 miles east of Cairo towards Suez. As well as providing lighting for the new capital, No Grey Area also supplied linear lighting and stretch ceiling light boxes to Al Maza City Center. Then there is a high-speed railway link and an expansion of the Suez Canal. When the GEM opens – reportedly later this year – it will re-announce Egypt to the world. A museum stuffed full of ancient treasures: the perfect showcase for a country brimming with state-of-the-art new projects. A few delays hardly matter when it comes to an edifice as monumental as the GEM.