Commercial
Soft Focus on the Design Trends of 2022
After two years of the world being stuck at home, the design trends for 2022 are all about comfort, curves and understated luxury, learns Alastair Vaughan.
There was an irony to the past two years, from a design point of view. We spent more time at home than ever before. It became our office, restaurant and gym as well as our place of residence. But at the same time, the flourishes of design often paled in comparison to the seriousness of what was going on outside.
Yet we emerged from lockdown with a reinvigorated understanding of what home means, and how even small decisions can have an outsized effect on mood, atmosphere and general wellbeing. It's not just to to with lighting and sound, although they are as crucial as ever, but every decision, from the detail on a cushion to the shape of the roof. With this in mind, here are some of the trends for this year.
Outdoor furniture
Covid reminded everyone how vital their gardens are. The logical next step is to make sure your outdoor space is fit for entertaining, with smarter furniture. Out with the bargain rattan and rustling wrought iron, in with pagodas, cushions, built-in seating and smart lighting. If we're forced outside again, at least it will be in style.
Art Deco lighting
A century on from the heyday of Art Deco, its recent revival is still going strong.
Think sleek shades with gently scalloped edges, soft bronzes, the odd hint of marble. A tasteful, understated glow is the way to go. Pendants have never been bigger, either, with more and more customers realising the elegance, imagination and sustainability of sourcing shades from independent designers.
Cottagecore
Where Taylor Swift goes, the world follows. Millennials with a streak of pensioner are continuing to embrace chintz-chic, with floral-print wallpapers and fabrics, accessorised with frills, fringes and piping where you least expect it. A little whimsy goes a long way.
Return of the rug
After the years of minimalist plain floors, rugs are back, a happy halfway house between bare boards and wall-to-wall carpets. The simplest way to make a designer statement to your room while improving its comfort, warmth, appearance and even sound. Rug on.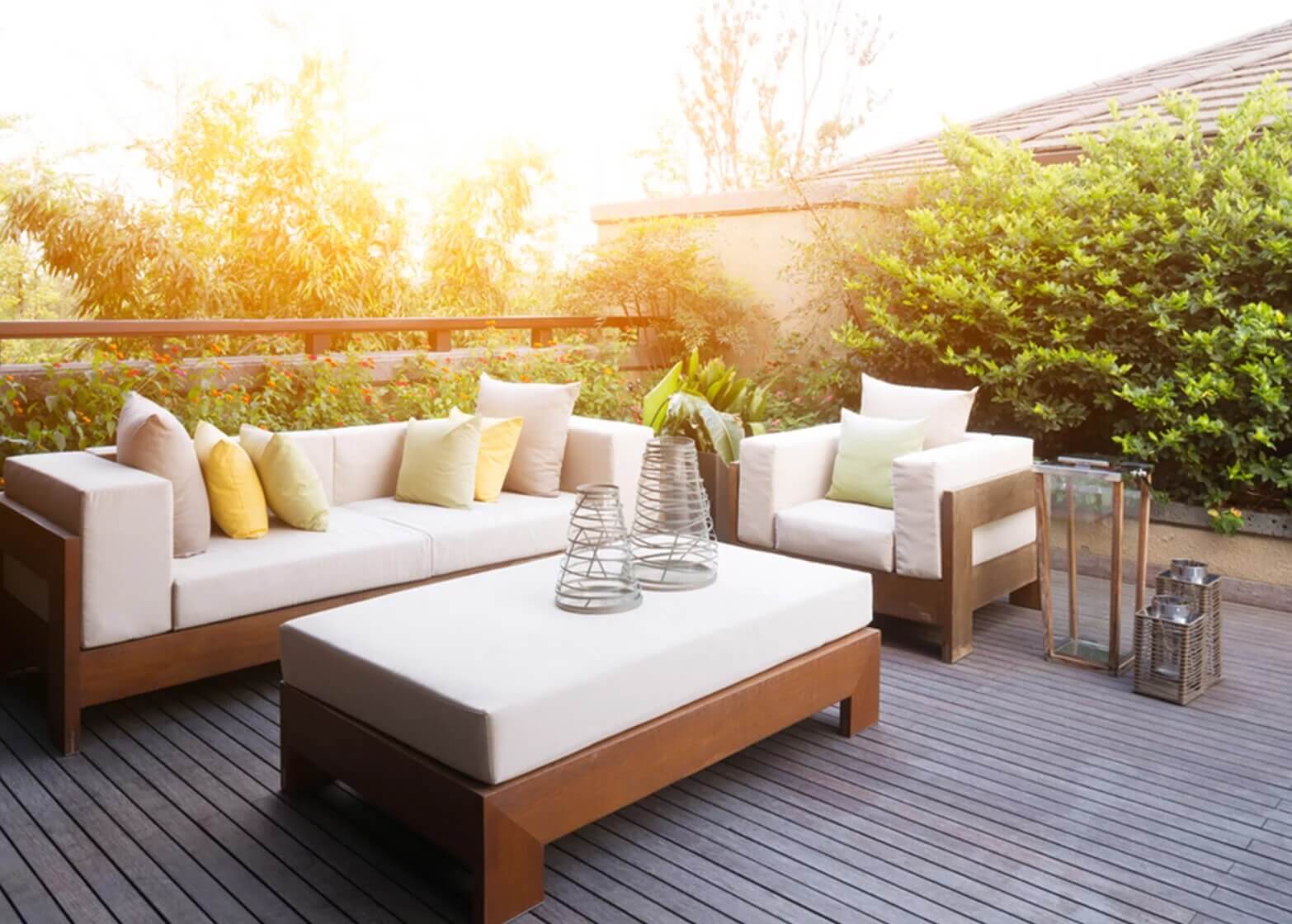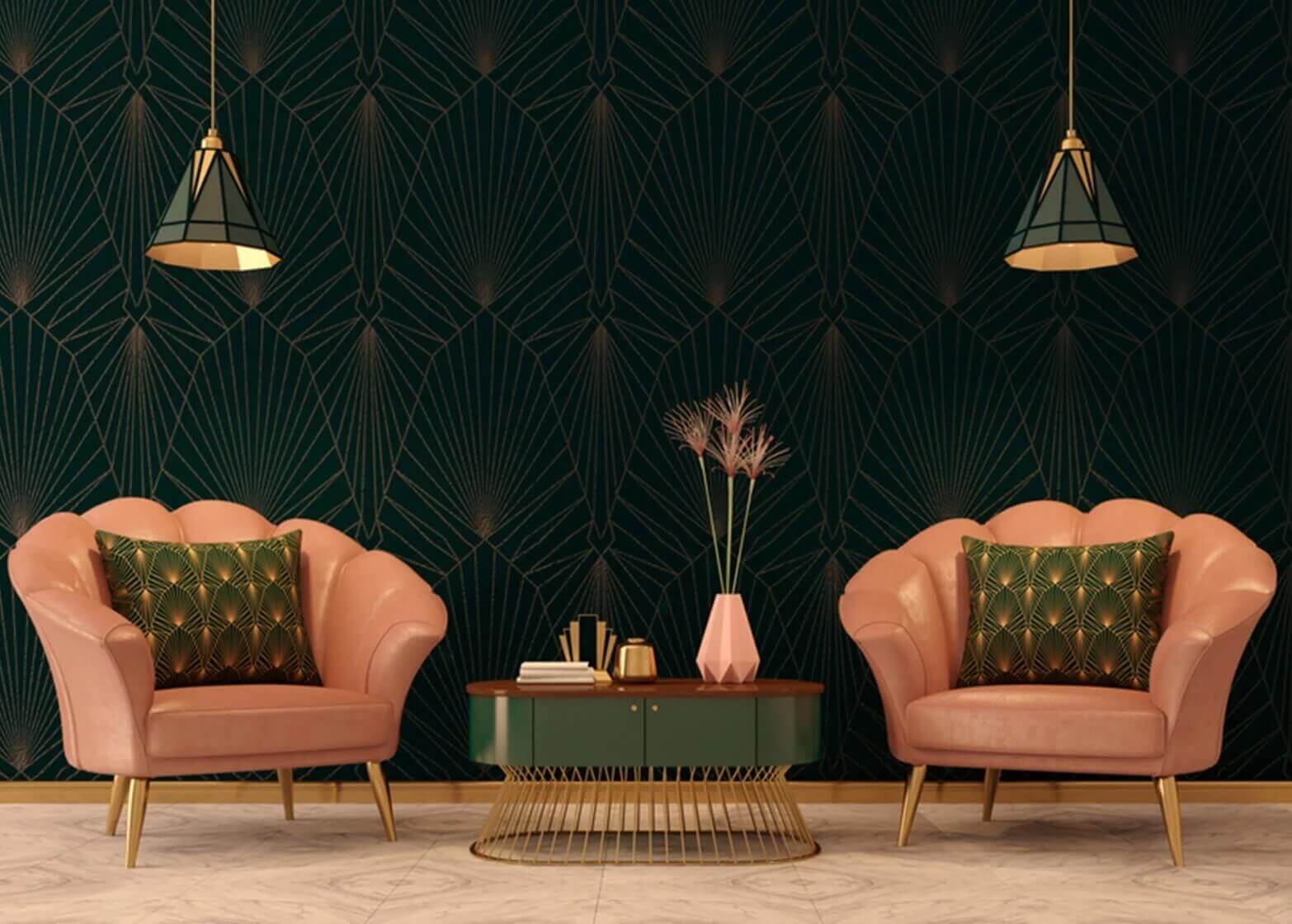 "Repair, re-use, recycle: these are the three r's of design in 2022, while provenance and heritage are at the forefront of buying decisions."
Make do and mend
After decades of ever more wasteful and disposable practices in interiors, the message is finally hitting home that we ought to conserve what we have already. More and more designers are turning to recycled materials or even repurposed objects. Repair, re-use, recycle: these are the three r's of design in 2022, while provenance and heritage are at the forefront of buying decisions.
Brown town
After an explosion of maximalist patterns and colours in recent years, we are back to brown: think natural wood, burnt umber, chocolate and russet, to make a soothing, muted backdrop for pockets of bright colour. Complete the seventies look with a splash of orange and a shag-pile carpet. Flares optional.
International influences
Now flight paths have been reopened and we can travel again, expect an explosion in items proving where people have been on holiday. Carpets from Morocco, poufs from Istanbul, trinkets from Bali. These are no longer the design flourishes of the show-off, but an assertion of your basic freedom to travel. Even if you've stayed in the UK, a distant landscape or glimpse of foreign fauna and flora can serve as a reminder that there is a wide world out there to explore.
Curved furniture
Abandon hard, harsh angles for curves on chairs, sofas, lights and tables to soften a room and soothe the soul. After the two years we have had, a little comfort on the eyes is the least we deserve.