Acoustic PET Felt Wall Panels: What are they and why do we use them?
PET Felt Wall Panels are a revolutionary acoustic solution for commercial and residential spaces. Available in a variety of shapes and colours, acoustic PET felt panels not only absorb sounds, and transform the acoustic performance of a space, but they also add to the aesthetics.
In this article, we are providing a full overview of acoustic PET felt wall panels, looking at what they are, how they are made and why they are a popular acoustic solution for our commercial and residential clients.
What Is PET Felt?
PET Felt is a synthetic material made from recycled bottles that offer exceptional versatility for a diverse range of applications. Available in a variety of products from plain panels to tiles, partitions, bespoke wallcoverings and sculptural elements, PET Felt is a perfect material to apply on walls or ceilings in order to decrease sound reverberating. This environmentally friendly acoustic design alternative is both stylish and functional, and it can be customised to fit the needs of both commercial and residential space.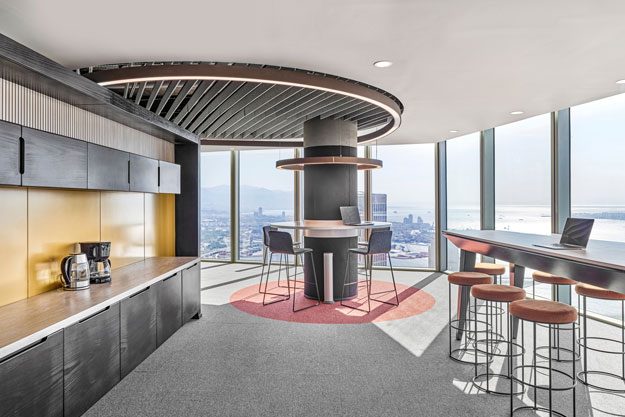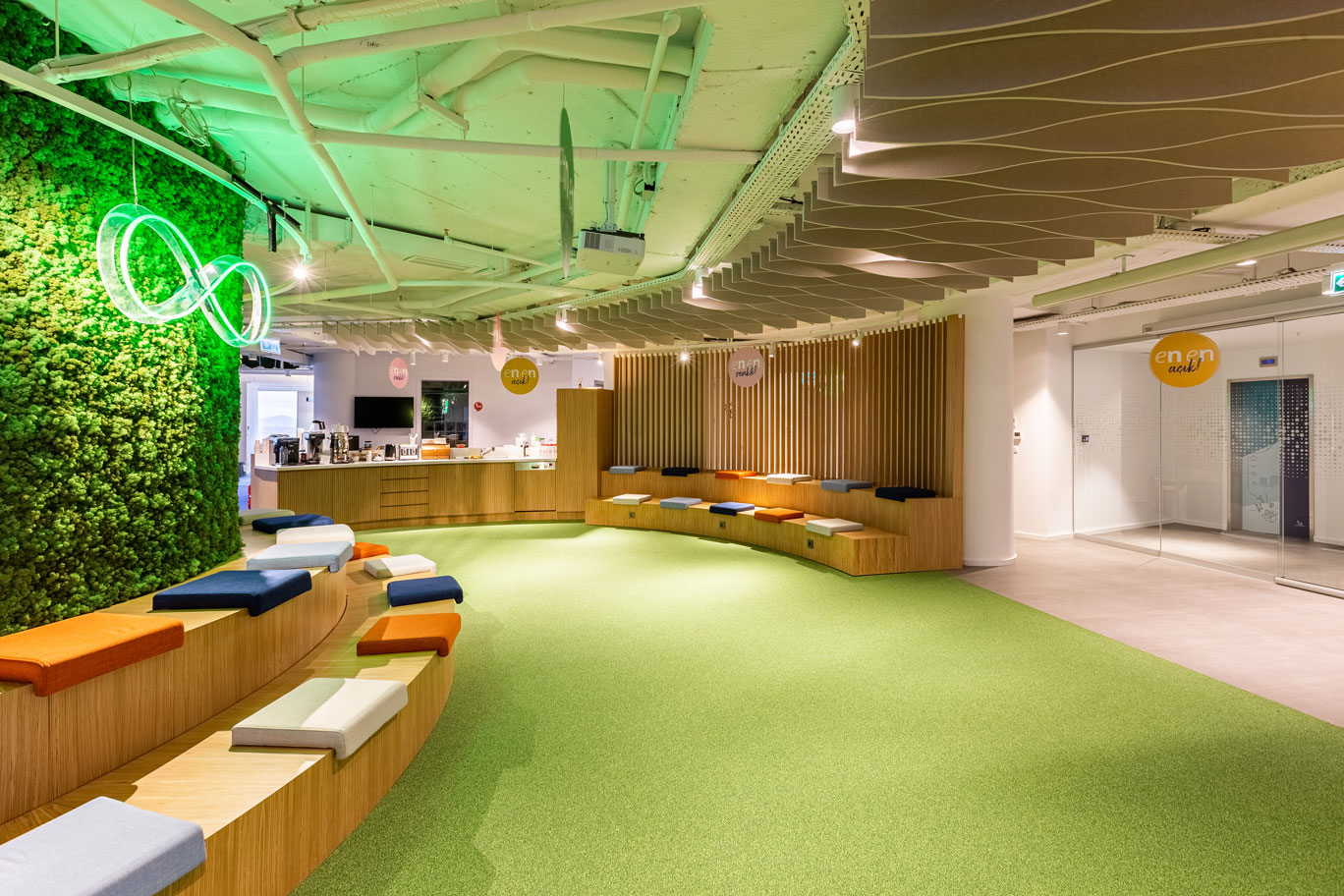 How Is PET Felt Made?
The process for making PET felt involves plastic bottles being shredded into flakes, heated and then melted down. The melted flakes are then pressed and twisted into a felt-like fabric. A speciality dye is used to add colour to the material and it is then cut into various sizes and shapes.
What Are the Benefits of PET Felt Acoustic Panels?
PET felt has a number of functional and environmental benefits, making it the ideal material option for a variety of applications, including acoustic solutions. Some of the top benefits of PET felt acoustic panels include:
Noise Reduction
PET felt effectively absorbs and dampens sounds, due to its soft and porous properties. The absorption of sound waves occurs through the vibration of individual fibres within the felt, remaining energy is then dissipated by frictional heat loss.
Durability and Impact Resistant
PET felt is a highly durable and resistant material, being able to perform at optimal levels in humid environments and endure the impact of wears and tears.
Low Maintenance
Compared to traditional felt, PET felt is a low-maintenance material that requires little upkeep, and it is easy to clean. PET felt is also hypoallergenic, odour-free, and non-toxic, making it a great solution for commercial and residential settings.
Highly Customisable
Available in a wide array of incredible colour options and shapes, PET felt is easily customised to fit any design scheme. The aesthetic possibilities are endless for PET felt acoustic solutions.
Simple Installation
The installation process for PET felt acoustic wall panels is straightforward and requires little downtime.
Eco-Friendly
PET felt is partially made from recycled fibres, and it can also be recycled at the end of its life, making it an environmentally friendly option for acoustic solutions.
PET Felt Acoustic Panels from No Grey Area
Are you looking to transform the acoustics of your commercial or residential space? At No Grey Area we have years of experience in designing, manufacturing and installing bespoke PET Felt solutions that are fit for purpose and enhance the acoustic performance of our clients' spaces.
As part of our acoustic consultancy offering, the NGA team can help you find the right acoustic felt product to transform your space. Get in touch with our team today.