Commercial
Materials for Stretch Ceilings
Opting for a stretch ceiling means lots of opportunities for customisation. This blog will outline all the materials you can choose from.
A stretch ceiling is a type of suspended ceiling that consists of two main parts: a lightweight fabric membrane and a track which runs around the perimeter.
The membrane stretches and clips into the track, offering a flexible and easy to install ceiling option. As well as ceilings, the system can be utilised for exhibitions, floating panels, light diffusers and wall coverings.
Stretch ceilings' use of backdrop support enables the installation of all kinds of light fittings, grilles and fixing points. Almost any kind of aperture can be included.
Types of stretch ceiling
Surface mounted and suspended lightbox– This type of stretch ceiling involves a customisable collection of shaped lightboxes either suspended or mounted to a surface. Shapes can be chosen from a standard collection or made bespoke for your project.
Recessed lightbox– This type of stretch fabric is best for covering large spaces, and creates the effect of a skylight.
Stretch ceiling swimming pool– A stretch ceiling swimming pool is made to fit directly above indoor swimming pools. Waterproof fabric allows complete protection and peace of mind.
Fabric walls and ceilings– Fabric walls and ceilings offer a luxurious feel, while providing superior acoustic performance.
Printed walls and ceilings– On top of the standard 300+ finishes No Grey Area offers, you can also print an image of your choice onto the wall or ceiling fabric.
Fibre optic ceilings– Fibre optic ceilings give the appearance of stars, and can be static or twinkling. They provide a dramatic yet relaxed feel, and work great in leisure spaces such as spas.
Reflective ceiling– This type of stretch ceiling provides the feeling of extra height to your space. With many customisable options available it's a great way to get creative.
When it comes to this ceiling type, one of the many benefits is versatility and opportunities for customisation. There are many stretch fabrics that are available, each with their own unique look and practical benefits.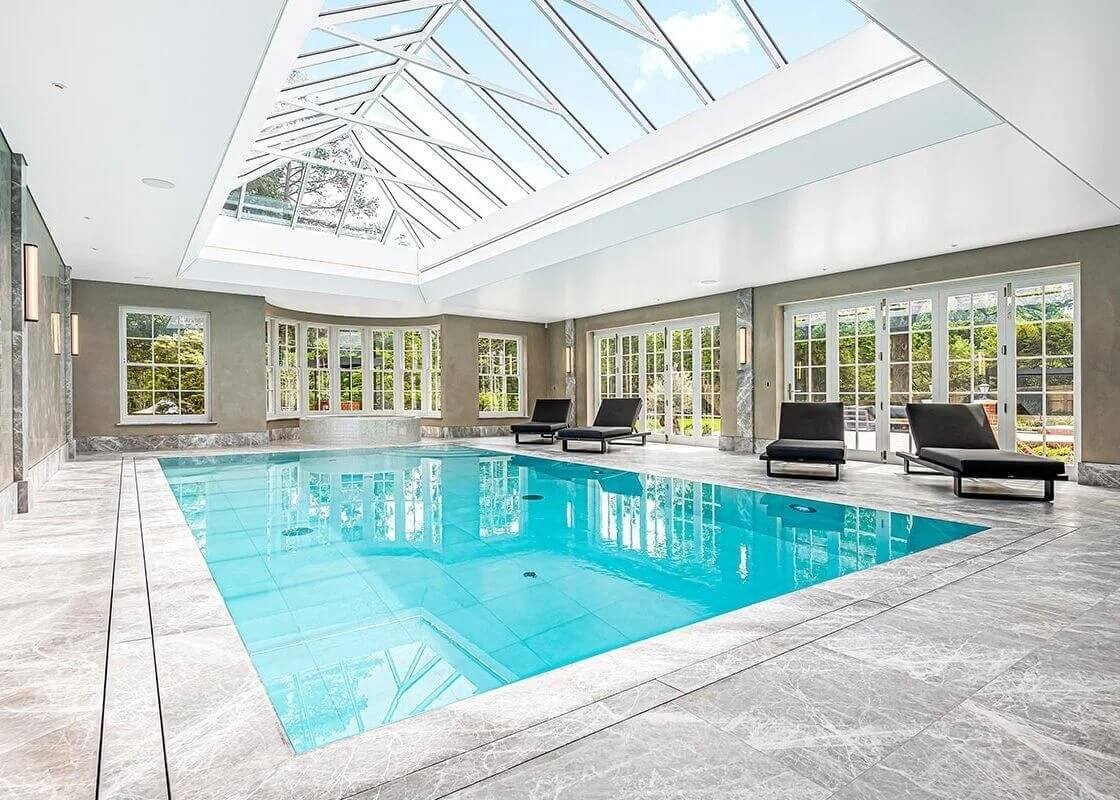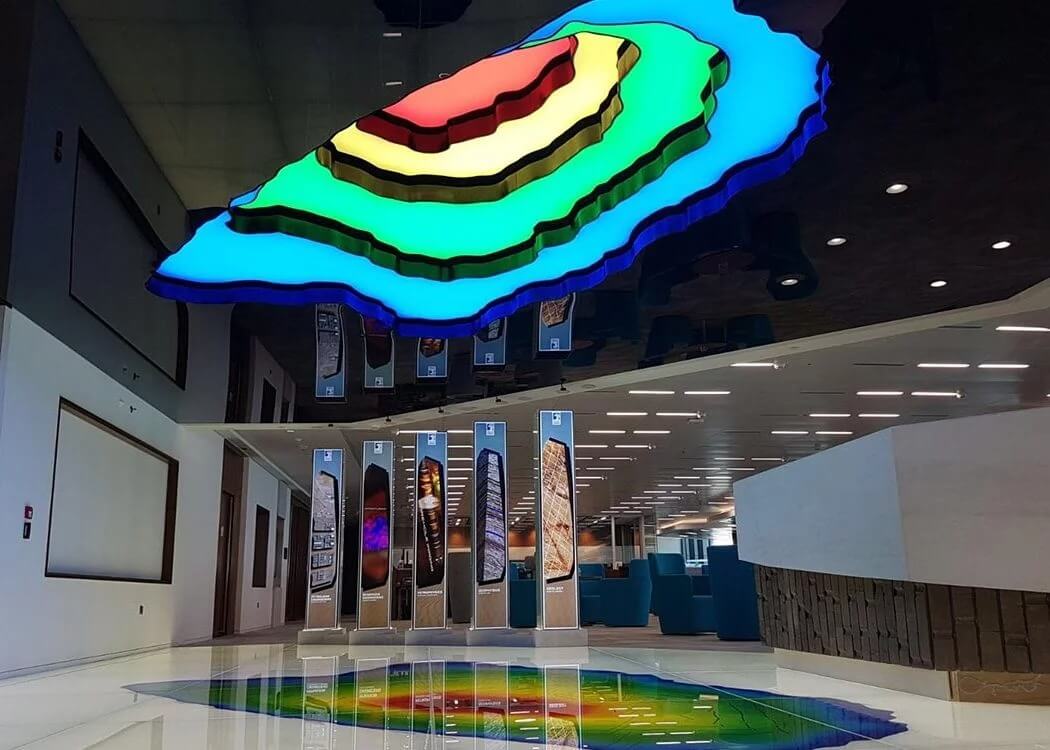 What are the options when it comes to stretch ceiling materials?
Translucent
It is this material which is used to create light boxes. They're used in conjunction with rear illumination to allow for a completely customisable option.
With this product, we also recommend adding the NGA transparent stretch ceiling. It acts as a dust/insect trap, making the maintenance of the light fixture a lot easier for you.
Lacquer
This is a great option if you're wanting to make a statement with your stretch ceiling. It can be used with fibre optics, but it also performs very well when it comes to amplifying natural light in a space.
The effect it gives is a luxurious, glossy and flawless one, which also pairs well with decorative lights.
Matt
This finish is still luxurious, but in a timeless and classic way. As opposed to the high intensity that comes with a light reflective glossy finish, a matt material will bring a more toned down and soft feel to a space.
A matt finish can work well in a multitude of scenarios. However, it is particularly favoured in more corporate settings.
Satin
Satin truly provides the best of both worlds. The sheen is still reflective, but with a more subtle pearly effect.
It is ideal if you're looking to make a room feel that little bit bigger, but in less of an intense way that lacquer materials do.
Ready for a revamp?
If you have a space you want to make that extra bit special, contact us to see how we can help.