Commercial
A Guide to Lighting Design for Offices
Lighting design is a crucial element in every space. However, one of the most important places where good lighting design is needed is offices.
In this guide, we'll outline all you need to know about effective lighting design and the best types of lighting to suit your office space.
What is Lighting Design
Lighting design aims to produce illumination that is both aesthetically pleasing as well as useful. Lighting designers use their knowledge to control light sources, shadows, and fixtures to create the right mood and functionality for your space.
Effective office lighting design goes beyond only providing light. It also shapes the general mood of those in the space, can boost productivity, and can affect wellbeing.
The Benefits of Lighting Design and Why it's Important for the Workplace
Beyond ensuring the best possible visibility conditions, thoughtful lighting design has a significant impact on staff morale, focus, and comfort. A well-planned lighting arrangement can ease tension, improve mood, and even foster creativity. A room that benefits from a lighting designers' experience is one that meets the needs of it's users while promoting a positive working atmosphere.
If you choose to involve a lighting designer in your project you can benefit from a custom lighting plan that fits the specific needs of your office. The office layout, colour scheme, and the purpose of each room will all be taken into account. Lighting designers create an environment that promotes productivity and well-being among staff members through developing plans that complement your office's aesthetics and functionality.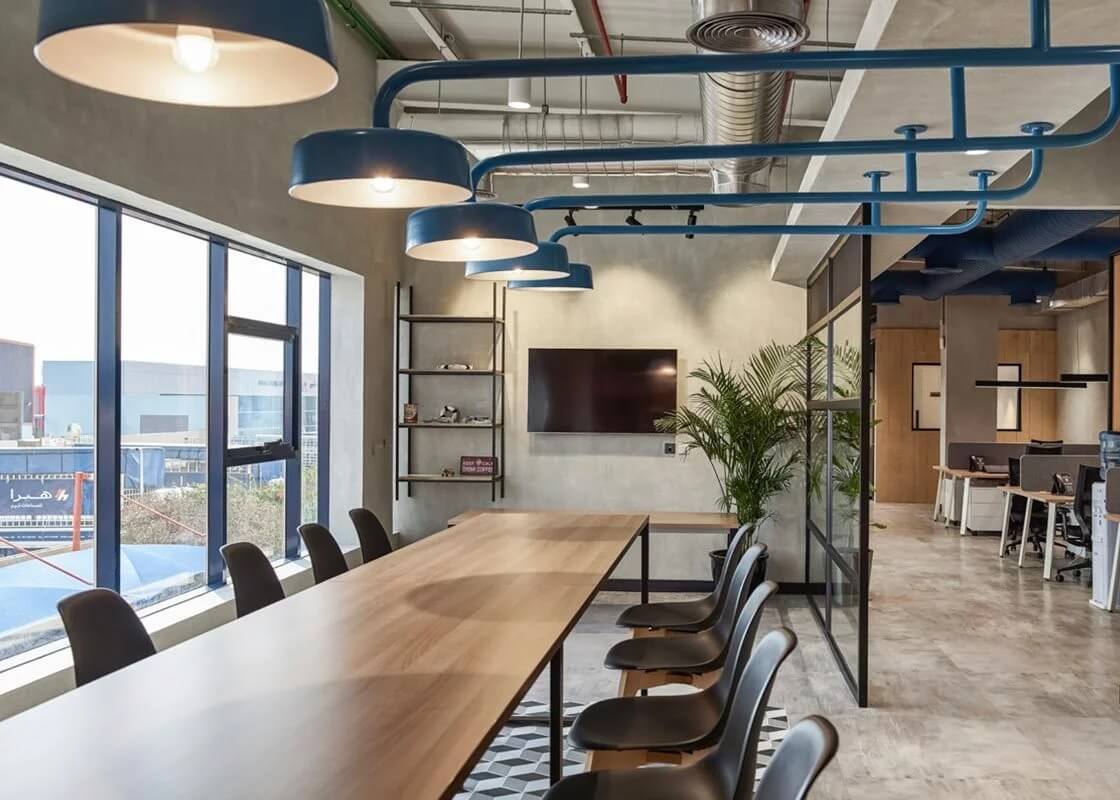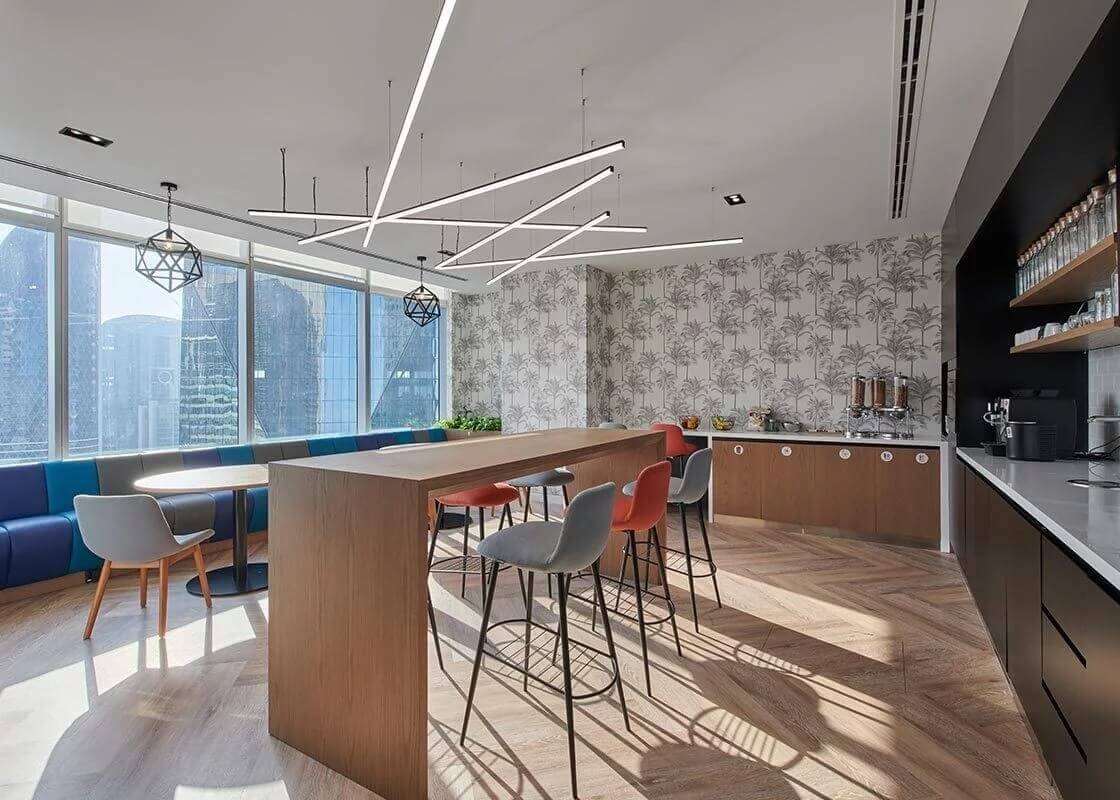 The Different Types of Lighting for Office Spaces:
Linear Systems: These adaptable lighting options have a clean, contemporary appearance. Linear systems can be used to provide even, glare-free lighting in a variety of workplace locations, including reception areas, boardrooms, and hallways. Linear systems' adaptability enables lighting designers to produce dynamic patterns that improve the environment's aesthetic appeal.
Ring Pendants: These pendants mix creative design with practicality. These ceiling-mounted lamps produce diffused light that lessens harsh shadows. They are perfect for task-oriented workspaces or collaboration zones because of their circular structure, which enables even distribution. Ring pendants provide the space with efficient illumination while also acting as eye-catching focal pieces.
Acoustic Lighting: An inventive solution for contemporary workplace environments, acoustic lighting offers both lighting and acoustic benefits. These fixtures enhance both the acoustic environment and the aesthetic appeal by combining lighting with sound-absorbing materials. Acoustic lighting improves comfort by lowering noise levels and supplying gentle, glare-free illumination, making it ideal for open-plan offices or meeting spaces.
Recessed Lightboxes: Due to their modern style and efficient lighting, recessed lightboxes are an excellent ceiling light design for offices. They help reduce sharp shadows by providing even, diffused illumination, which improves the comfort of the workplace. They are flexible, low maintenance, and easy to install, helping you create a workspace that is both functional and aesthetically pleasing.
Looking for bespoke office lighting?
At No Grey Area we have a vast level of experience when it comes to office lighting design. Our specialist team of designers can work with you to create bespoke lighting solutions that communicate your brand identity, cultivate productivity, and create the best environment for your employees. Get in touch today.